December is well and truly here, and the author of this piece is currently sitting here listening to Michael Bublé's heartwarming 'It's beginning to look a lot like Christmas' - the festive season is truly upon us! Merry Christmas, Happy Hanukkah, or however you're celebrating this season, we thought we would send you our Aprao Giftbox; a round-up of all of the best content from Aprao's 2021 journey through property development and real estate across the world for you to explore.
The Aprao Expert Webinars
Throughout 2021 we have released a series of webinars across our different regions for you to catch up on and enjoy. We really wanted to bring the leading voices across our industry to the fore, to discuss the topics most pertinent to developers globally.
In Australia for example, we kickstarted Q3 with our series Aprao Presents...Aussie Experts, where we interviewed 9 experts across the AU property development space on topics such as how to make a successful construction finance application with Development Finance Partners, how to leverage technology in the commercial real estate sector with Savills, and how developers can stay ahead of proptech trends with RICS and Proptech BNE. Click below to watch the full 9 episodes.
And if you like that, you haven't long to wait for our next series, UK Talks With Experts, which is coming to you on January 6th, 2022!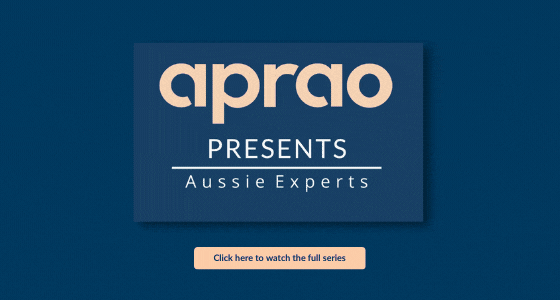 Res Dev Real Talk reports (wrapped in a bow!)
We know that sometimes market reports can be a little hefty, so we've endeavoured to keep our residential market overviews light and conversational; designed to be enjoyed over a nice cup of tea ☕️ Our Res Dev Real Talk reports feature contributions from across different areas of real estate, from development to planning and lending; we really believe a holistic view of the market is important to understand trends from every angle.
In the US we launched our first market report with KMI International, an Aprao customer who has worked on notable projects like the world-renowned theme park for NBCUniversal Orlando and Terminal 3 in Port Canaveral. They spoke to us on the case for technology adoption in the construction sector, whilst in Australia, we spoke to CBRE, JLL, and the National Bank of Australia on how the industry is coping during and after multiple lockdowns. And finally, amongst others, we released our first London Market Report featuring Andrew George Southern, the Chairman of Southern Grove - a developer with over 22 years of experience - who gives his insights into the Capital's response to the pandemic.
You can now read every single report for free via our downloads page. And the best part? You don't even have to fill out a form.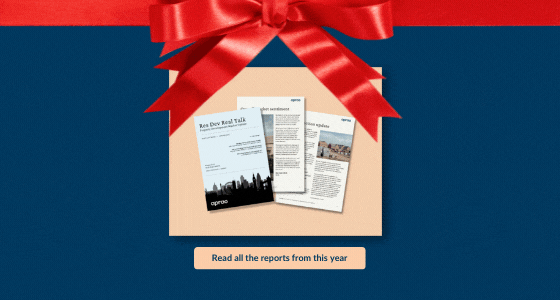 Learning From Lenders
As a developer, it can sometimes be challenging to negotiate the process of seeking funding for your projects. What loan sizes do certain banks cover? Is it best to find funding from a specialist provider? How should you present your financials?
That's why we released our series Learning From Lenders in 2021. In these episodes, we chat to leading lenders across the property development space, who give an insight into their bank's processes for lending and provide advice for developers. This series features key development finance lenders such as:
United Trust Bank
LendWell
Close Brothers Property Finance
Davon
West One Loans
and more!
You can watch the series so far by clicking below: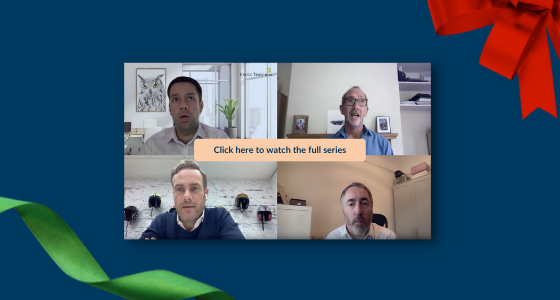 The Aprao Presents Podcast - listen to experts on the go!
In 2021, as offices and places of work began to open up again, so did the long commute for many of our users. We know how busy it can get to fit it all in, so we launched The Aprao podcast. You can catch up on all our expert conversations on your morning train, walk or drive. Whether it's the Learning From Lenders series, Our Aussie Experts conversations, our Masterclass series, and everything in between via Spotify, Apple Podcasts, or your chosen provider. Click below to learn more.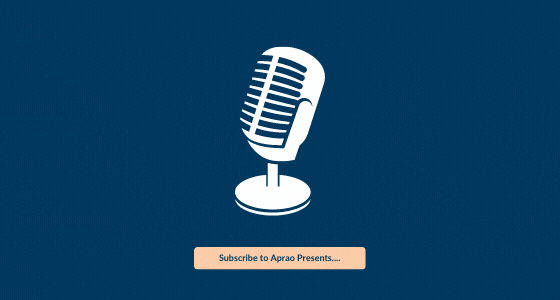 And here's a quick roundup of what's been going on at Team Aprao!
Just to round off, we thought we'd fill you in on a few snapshot moments for our team. Aprao is a cloud-based financial modelling and development appraisal tool for real estate. It helps developers, valuation professionals, and lenders swap excel spreadsheets, for accurate-real time appraisals.
In 2021, our fully remote team has almost doubled in size to 9 people, made up of 5 nationalities living in 3 countries! We expanded to the US and saw a staggering 23,000 appraisals created on our platform globally, with our users spanning from the UK to Belgium, Austria, Nigeria, and many places in between. As a result of our growth, we welcomed three interns to team Aprao and this even led to a job offer for a full-time hire!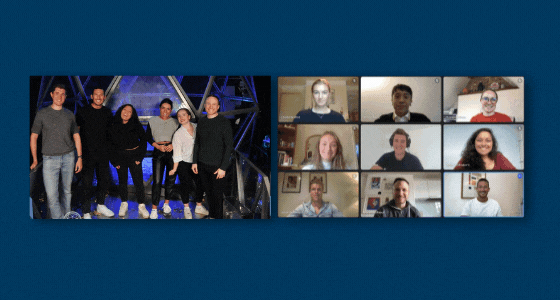 That's it for the Aprao Giftbox - we hope you have fun exploring some of our conversations with leading players across the market and learning more about our team. Get ready for 2022 - there's plenty more fresh property development content to come!