September 23rd 2020: Aprao & Close Brothers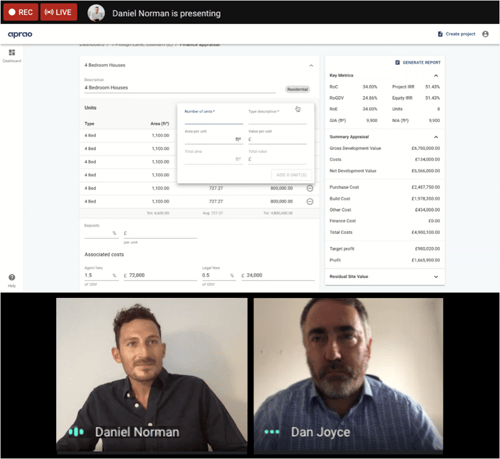 What are lenders looking for?
Daniel Norman is the CEO of Aprao with a background in property development funding, and Daniel Joyce is a Director at Close Brothers with over 20 years' experience in lending.
In this webinar, they're going to show you how to structure your finance and secure property development funding.
Agenda:
Learn how to put together your project - we will create an example in the webinar and you can follow along as we go
We'll cover sales, build costs, and site acquisition
Learn what lenders are looking for when it comes to experience, key metrics and build costs
Typical project terms and what to expect
Q&A session
Submit the form below and we'll email you a video link to watch the webinar.