In this piece, Richard Saunders, Managing Director at Land Rich offers a quick land market update as the year rounds off to a close. Land Rich has over 20 years of experience in the housing industry; a comprehensive and transparent Land Agency service for the South West of England.
---
During a year like no other, land market activity has been mirror-imaging construction and property markets – it's been buoyant!
Activity has been driven by successful sales of new homes fired by stamp duty holiday and competitive tension, in turn, allowing developers to move onto new projects within a shorter timescale, enhancing cashflow situations, therefore intensifying demand.
Although new homes values have risen, land values did not see a substantial, confident increase. Due to building material shortages and general build cost increases (including labour), it has not allowed land price to increase as much as growing gross development values would have indicated.
Another contributor to limited growth on land values has been build contingency budgets, which have been raised from 5% to 10% if using developer finance. Grade 'A' sites (normally 50 units and above) in premium locations result in buyers willing to pay a premium even during uncertain times, which is what has been evident during the last year.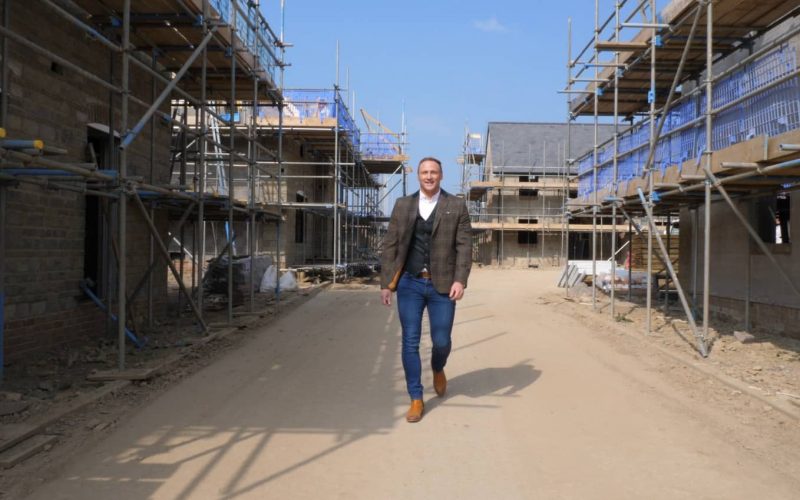 Sites held up in planning have also resulted in a shortage of land creating further demand. Taking into consideration all contributing factors (such as material and labour costs), the lack of readily available sites has still kept the land prices fairly grounded.
A typical planning decision is made within 8-13 weeks in normal circumstances, however recently we have seen examples in excess of 50 weeks and counting.
A particularly sore subject for Somerset developers has been phosphate issues. It is thought that over 11,000 new homes are held up in planning for catchments within river Tone, Parrett, and Yeo. Unfortunately, this issue does not have an immediate resolution, further driving demand for sites with planning within the affected areas, and also pushing opportunity-seeking developers outside of Somerset.
With this in mind, the future of the land market is currently uncertain. We will most likely see a surge of sites available on the market (once they've been released from planning) giving an advantage to buyers rather than sellers.
Once the global situation stabilises, we could expect land values to grow as GDV values should maintain a gradual increase and building costs steadily plateau.
Found this piece interesting? It was originally published in our Autumn report, where we feature interviews with experts in the property development, construction and real estate market. Click the link below to read the full report.