In this 4-part series, Aprao's resident RICS Chartered Surveyor Nick Fisher shares best practice around creating a variety of different property development appraisals. In Part 1, he provides a detailed analysis of how to appraise a residential block development.
The Development Scenario
In this appraisal we are analysing a redevelopment opportunity in South London. There is an existing building with planning for demolition, and the construction of two private residential apartment blocks.
The Gross Development Value
You can see below how to split the revenue into two unit types, and list the apartments on a floor-by-floor basis. In this example, the GDV for block one is £4.12 million, and for block two it's £3.23 million.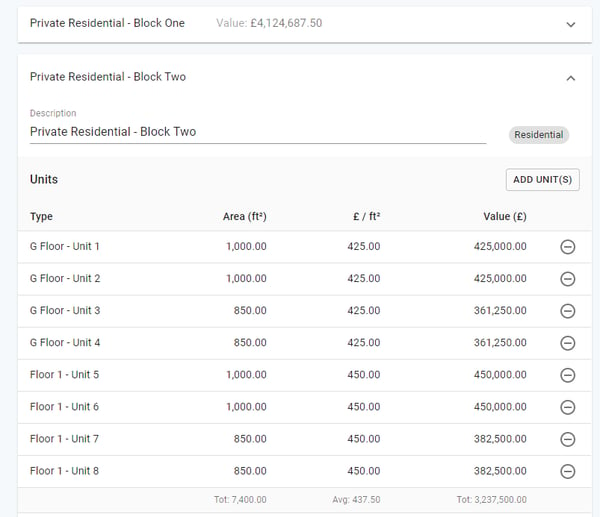 The Build Costs
To calculate the build costs, we have assumed different construction costs for the two blocks of apartments. You can see below how to separate out the preliminary costs, block one construction, and block two construction.
Additionally for this scheme we have not been provided with the Gross Internal Areas, so we have adopted a Net to Gross ratio of 120% to account for the common parts within the development.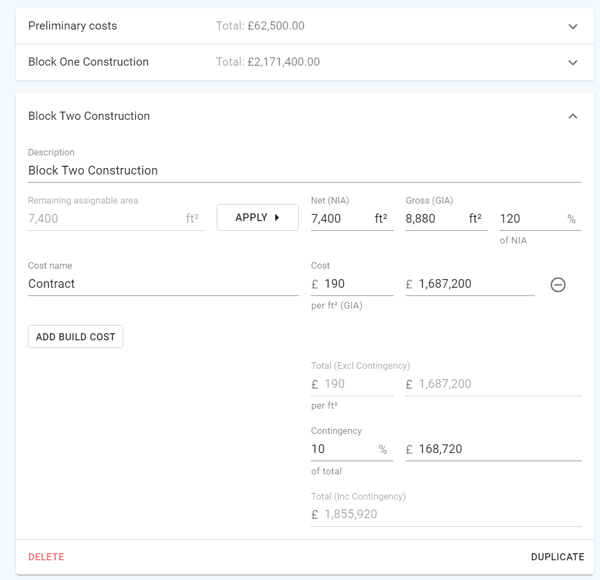 The Finance
In order to calculate finance, we are operating under the assumption that we are going to borrow two facilities on this project.
Senior Debt
We are going to borrow a senior facility based on 65% of the development costs. The facility will be based upon interest on drawn balance with an annual interest rate of 5.5% for a term of 15 months. We have also included a commitment fee of 1% of the gross loan.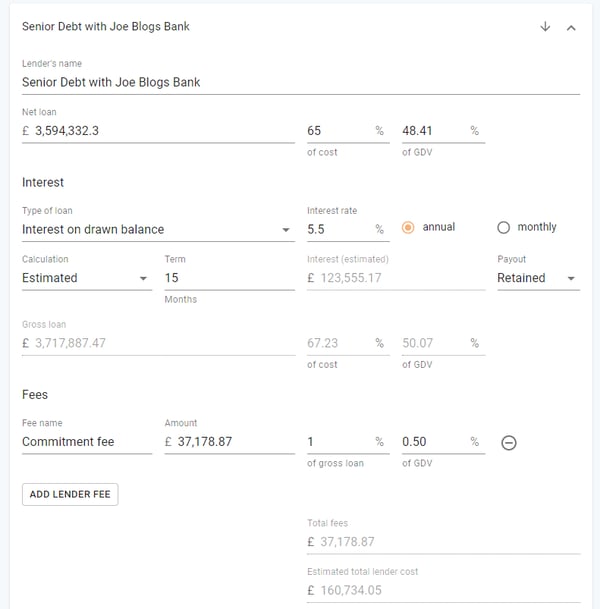 Mezzanine Debt
We are also going to borrow a mezzanine facility. It is based on 10% of the development costs, and the interest is calculated on interest on the full loan amount.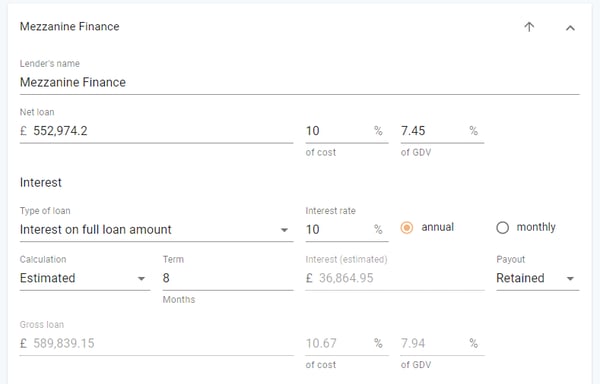 Would you like to view the final appraisal? You can see it here.


If you're an Aprao user, you can add this appraisal to your dashboard and use it as a template for your own appraisals! Just open the link and click the "Copy to your dashboard" button.


Not an Aprao user yet? Sign up for a free trial today, and we will active your account immediately - then you can log in, and add this appraisal to your new dashboard!