In this 4-part series, Aprao's resident RICS Chartered Surveyor Nick Fisher shares best practice around creating a variety of different property development appraisals. In Part 2, he provides a detailed analysis of how to appraise an office to residential conversion opportunity with an extension.
The Development Scenario
In this appraisal we are analysing an office to residential conversion opportunity in Stockport, Greater Manchester. The existing office building comprises 20,000 sq ft NIA of office accommodation.
There's a car park at the rear where initial studies indicate a potential 8,000 sq ft NIA could be added. We are undertaking an initial high level appraisal to establish if the scheme is viable to move through the planning process.
The Gross Development Value
In this development we are measuring revenue by one unit type, and have added the apartments at a high level using the £/ ft2 to set the value of the units. On this project, the GDV is £6.54 million and we have assumed sales costs at 1.5% of the GDV.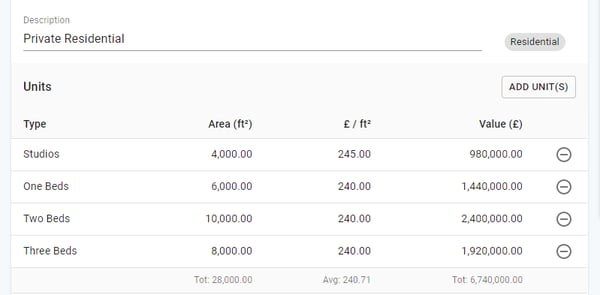 The Build Costs
As we are working with the existing building the preliminary costs are different from a ground up development.
The existing building was constructed in the 1980's and there is asbestos that has to be resolved prior to commencement works. I have also included security and hoarding to protect against squatters.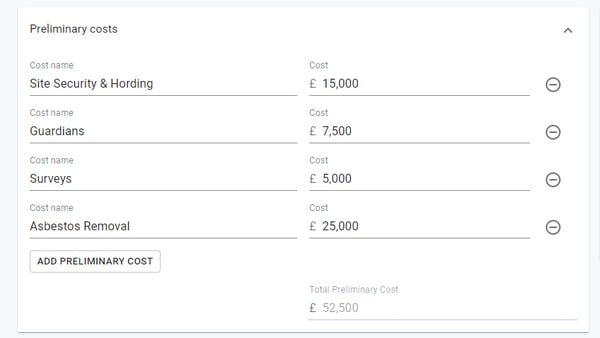 For this development we are going to split the costs between the existing building and the 8,000 sq ft extension.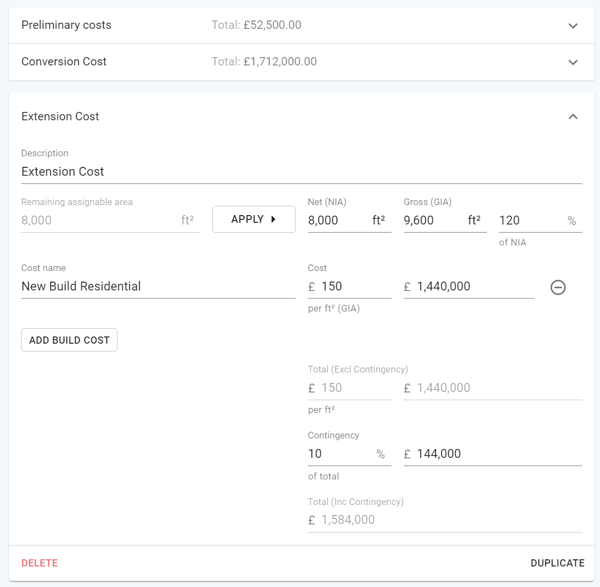 Site Acquisition
In this example the developer is targeting a return on cost of 20%. The building is owned by a Special Purpose Vehicle so traditional SDLT is not applicable. We have selected the custom SDLT button, and set the share acquisition tax to 0.5%.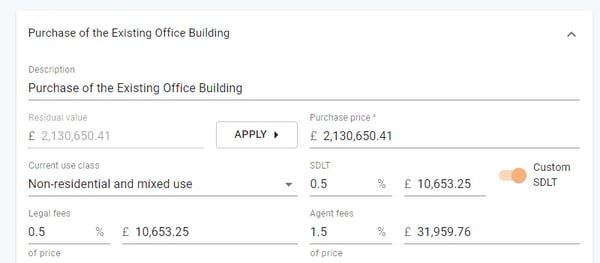 Would you like to view the final appraisal? You can see it here.


If you're an Aprao user, you can add this appraisal to your dashboard and use it as a template for your own appraisals! Just open the link and click the "Copy to your dashboard" button.


Not an Aprao user yet? Sign up for a free trial today, and we will active your account immediately - then you can log in, and add this appraisal to your new dashboard!