On 27th and 28th October 2021, Aprao will be at CREtech 2021, real estate's premier event for technology providers, innovators, investors and industry players.
Aprao is a partner of the event in the Startup Zone, representing our innovative cloud-based financial modelling software for real estate. We're pleased to showcase our platform to proptech specialists, developers and valuers who are looking to swap cumbersome excel spreadsheets for accurate, real-time appraisals.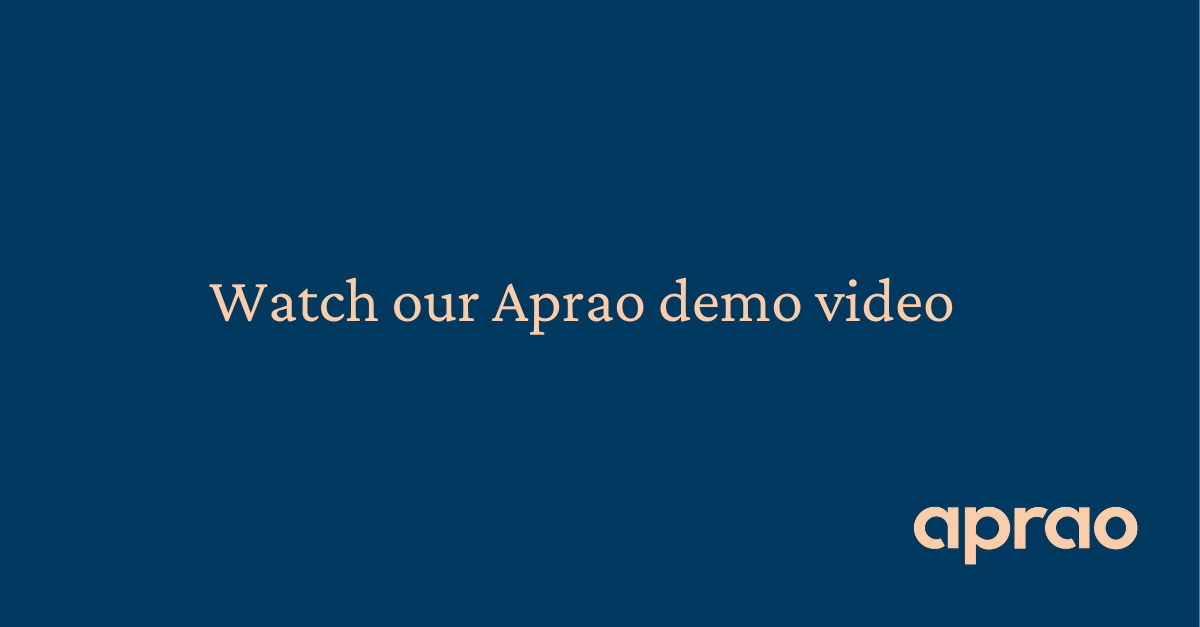 Last year we exhibited at CREtech's largest global virtual summit 'Re-imagining Real Estate', and we're excited to say that this year the event will be in person. We're looking forward to meeting you on the day! You'll be able to chat with Nick Fisher, our Sales Manager, Megan Christie, our Customer Success Manager and Tania Chakraborti, our Content Marketing Manager in the expo hall. We're a friendly bunch who'd love to learn more about your business.
Feel free to connect with Nick, Megan and Tania on LinkedIn before the event and ask them anything you like about how Aprao can benefit your team. We'll also be handing out free copies of our Res Dev Real Talk report and you'll be able to demo the product for yourself.
The conference is being held at Magazine London and will also feature speakers across the tech and real estate sector. There will be insightful talks across the 2-day conference across two stages, including 'What we need from Prop Tech - the Future of Real Estate' from Paul Birkin, the Chief Digital & Technology Officer at CBRE.
Other speakers include Faisal Butt, the CEO at PiLabs and Alexander Gebauer, the CEO, West Europe at Allianz Real Estate as well as many other property and tech professionals. You can access the full agenda here.
It promises to be an exciting day of innovation and we can't wait to meet you! Register now.