Innovation is fundamentally changing the real estate sector, with technology adoption changing how we do business as an industry. The Covid-19 pandemic has also created the opportunity to innovate, leading to new asset types fuelled by the work-from-home trend. In this interview, we speak to PropTech and ReTech expert Joshua Kahr on how all of these areas of innovation are changing the real estate landscape in different ways.
Joshua Kahr is the Principal at Kahr Real Estate Services where he teaches Excel modeling for real estate analysis in New York, as well as running corporate training classes. Over the past 15 years, he's taught in Columbia University's MS in Real Estate Development program and is currently a Partner at Essex Suites, a coworking facility, and brand.
The PropTech movement
Over the pandemic, Real Estate tech investment accelerated, with $9.7 billion of funding injected into the property startup tech sector in the first half of last year alone. To add to this, the real estate tech landscape has grown by over 300% over the last 10 years. Will this trend continue, particularly after the impact of COVID-19? "It definitely will continue." Joshua tells us, "I think the real estate industry has been very slow to the party in terms of technology. Culturally, real estate always had an attitude that technology was something that was measured in decades, for example, measured against things like the life of a boiler. Therefore, to say to someone who's used to the idea of a boiler lasting 20 years, that you need to swap the process for a new technology that's 12 months old – they just don't think in terms of those kinds of time horizons.
"However, as people entering the industry are more technologically savvy, because they are the generation that grew up with smartphones, there are going to be more and more people who understand that there's a benefit to the technology. I really see it as more of a generational shift in the industry. In terms of funding sources to help technology grow, a lot of PropTech companies have raised money from real estate professionals. And one of the advantages PropTech has that other industries do not is they already have an investor base of entrepreneurial people with money to deploy who understand the need."
The impact of Covid-19 on consumer preferences
As investment in PropTech grows, so too does investment in different types of real estate assets. The pandemic has allowed opportunities for change, and shifted how workers view the importance of commuting due to the acceptability of working from home. As a result, the draw of city real estate has also changed for investors, with areas like Nashville, Phoenix, and Raleigh now ranking as more promising real estate markets over traditional ones like New York (2022).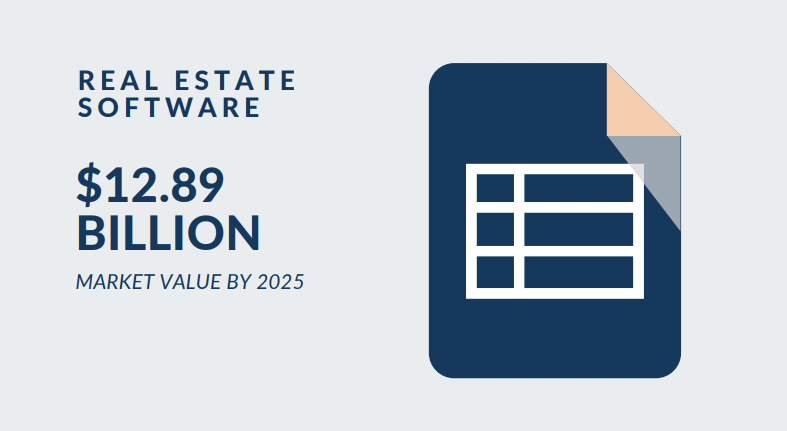 In light of this shift, what are the biggest trends in commercial real estate products evolving right now? According to Joshua, it's the rise of private office suites in suburbia. "I think that's going to be huge. You have a large number of people who are now not working in urban environments and have been told to work from home. But they've discovered that working from home does not work for them personally; they still want to go somewhere to work that isn't the long commute to the big city. Then the question is, where do you go? You could continue to work from home, but then you don't have the social connectivity, or you could work in a private or shared office in suburbia.
"Therefore emerging from that is a burgeoning business of people building private office suites in suburbia. Prior to this, Regus was the market leader, but it had always made its pitch to Fortune 500 companies, which required a satellite office and subsidiary for large companies. That's not the market I'm talking about.
"In this new wave, people who are no longer working in an urban environment but still need to go somewhere for productivity, now have the wide-ranging facilities in suburbia that could hold them; anything from repurposed retail, class B office buildings, or converted institutional facilities.
"The reality is people always needed that flexibility, well before the pandemic. They always needed the ability to pick the kids up from school or walk the dog. This emerging product type is just an acknowledgment of the need for that flexibility, especially in dual-income households."
Real estate tech segments to keep an eye on
Consumer trends point to ease, affordability, and accessibility, which mirrors the kinds of benefits increasingly popular tech segments promise. For example, one survey amongst senior commercial real estate execs saw cloud computing and storage as the area organizations desire to invest in over the next year and a half; a technology that would aid the work-from-home experience and demands for accessibility (Statista Research Department, 2021).
Which other segments are gaining the most traction? Joshua points to the "advent of evaluation software. The old model of having a server-side solution where it's tied to your machine is just primitive." With the real estate software market predicted to be worth a staggering $12.89 billion by 2025, "now you're seeing software as a service for valuation becoming popular I think that solution makes it easier to share data with people".
"Every time I've seen technology implementations fail it's because the CEO wasn't really on board; I would say that the first thing is that all technology implementation has to be driven from head office and then it will work."

– Joshua Kahr // Kahr Real Estate
"Teleconferencing has also been an obvious segment for growth, just because we're staring right at it. Another segment that is also increasing is the need for construction to be pre-fabricated offsite." Joshua states, "increasingly, people are saying, 'why are we doing on-site build? We can just do them in a factory and ship them to a location, then put them together like Lego pieces. I think long-term that is a great solution."
Introducing tech into your business operations? Start at the top
For any developers looking to actively engage with technology when adopting new business processes, Joshua recommends "starting at the top". This often involves finding the key decision-maker in the organization and showing them the benefits of technology in reducing inaccuracies and inefficiencies and increasing security and collaboration. "Every time I've seen technology implementations fail it's because the CEO wasn't really on board; I would say that the first thing is that all technology implementation has to be driven from head office and then it will work" business-wide.
Advice for developers
In terms of advice that Joshua would give to developers beginning to embark on integrating technology within their business infrastructure, the shortest answer would be to first "ask young people what they want. When I talk to people about the importance of technology in construction, I get very different answers, whether or not I'm talking to a 25-year-old or a 45-year old, and that really says everything you need to know.
"If you want to build something that is more future-proof, you've got to really ask yourself (what future markets will need) - it's not just about your target market today. Moreover, it's about taking on a solution in search of a problem, asking yourself where the pain points are and then finding a solution that fits it."
Enjoyed reading this article? It was originally published as part of our US PropTech for Developer's Guide, where we speak to experts in the ReTech and PropTech community who give advice to developers looking to expand their business operations with tech. You can read the full guide below!