In this piece, we interview 3 successful business owners on how they founded, set up and manage their development businesses. Featuring interviews with Harry Dee, Director at Gatsby Group, Krunal Patel, Director at Pibob and Adrian Love co-founder and Director at Love Property as well as co-founder of Love Ventures.
There are 4.3 million people in the UK 'doing it for themselves'. So if ever there was a country to set up your own business, it's right here. This is especially true when it comes to bricks and mortar. On these shores, there's a significant housing shortage. As far as supply and demand go, there's probably no better industry to be in.
But before you can start giving people the keys to their new home, first, you need to go about creating your property development business. There's a lot to unpack, from setting up, to adhering to legislation and getting your financing spot on. So much so that it can all be a little daunting if you're starting out.
But fear not. If you've got grand designs about starting your own property development business, you're in the right place. We've spoken to the pros who have been there, done that and laid their first brick to bring you all the insights.
Read on and discover everything you need to know with this guide to starting your own development business.
How do I start my own property development business?
There's no golden rule for starting your own property development company, though it's a common acceptance that anyone with aspirations of building their own empire should have some experience in the sector beforehand.
Being a chartered surveyor with accreditation from RICS certainly helps, which means a university degree could be your first foray into the industry, let alone starting a business. But university isn't for everyone.
While the merits of getting a bachelors and accreditation hold firm, it's not the only way to break ground. That's according to Harry Dee, Director at the Gatsby Group. Even though he trod the traditional path of going to university, he doesn't believe it's the only route into the industry or starting your own business.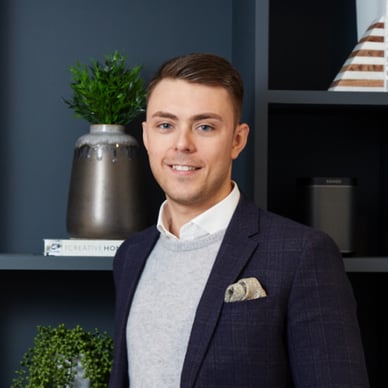 Referring to his experience, Harry says, "university isn't for everyone, and the world today offers people a chance to get noticed without a formal education. So while I respect the merits of university, I don't think there's ever been a more opportunistic market than the one we're in right now for getting real-life experience. I've learnt 95% of my knowledge and experience through actually working in the industry."
So if not university, where do you start? The good news is that there are options. There's also the route of gaining first-hand experience – either by interning or ploughing your time into finding out more about how the business operates.
Whichever route you take, experience is the vital component. And once you know a thing or two about how it all works, you'll probably start asking yourself 'when is a good time to start'? Krunal Patel, Director at Pibob Group, knew that he wanted to run his own business from his university days and even spoke about it with classmates.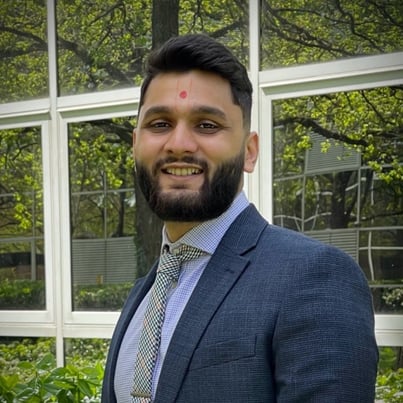 He was also aware that experience is key. Speaking about his path to running a company, Krunal said, "Of course, it's not easy to finish uni and jump straight into it. You need experience and want to understand how things work. Some of the guys who are now business partners went into site engineering while I worked on the construction and the finance side."
Sometimes the route to starting a development business comes from a mixture of personal and professional interests. That was the case for Adrian Love, co-founder and Director at Love Property. He joined an early stage, high growth business with entrepreneurs to learn from, and this became his precursor to getting into the industry. Adrian has also gone on to co-found Love Ventures, a Venture Capital business that invests in PropTech and early-stage businesses.
Even though the business wasn't directly involved with the property market, Adrian got to see how business leaders worked on a daily basis. Away from the business, he had invested in a buy-to-let and managed to grow a small portfolio, which led him to starting Love Property, a property investment vehicle.
From there, Love Property moved from buy and hold to property development, which Adrian says was a necessary shift. "I came to London in 2009 and did my first property investment with some help from my brother, who helped me get on the ladder.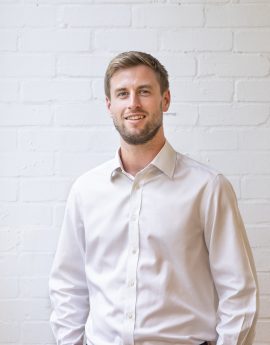 "I started off very small and grew from there, and there was a strong tailwind in the market between 2009 and 2014. From there, I started Love Property, a property investment vehicle based on full-scale development."
Experience, along with desire, are two essential components, and many people discover a route into owning their own business by either previously working for companies related to the development world or by learning from people with leadership experience.
But once you've decided to start a company, how do you actually do it?
For Krunal, it was a case of just getting started because, as he says, "you've got to start and actually do it at some stage, right?" That starting point came with the name, which was the first letter of all the partners' last names. And thus, Pibob was born.
Adrian had seen how leaders worked first-hand in an early stage business, plus he had his buy-to-let side hustle that acted as the foundation for professionalising his set-up, which went on to become Love Property.
Harry already knew someone with a flipping business, and he joined forces with them and began doing up central London apartments and selling them on for a profit. This allowed the company to build some steam, at which point they were able to move onto the side of constructing homes from scratch.
Pibob. Love Property. Gatsby. What's in a name? Whichever route you decide to go down, giving the company a name is essential to get it started. But there are some legal aspects to take care of too...
Forming a property development company: the admin & fine print
A company name is, of course, vital, but there are other factors you should cover before starting your own property development business. These include:
Deciding if you will be a sole trader or a limited company
Registering your name with Companies House
Registering the business address
Appointing directors to the board
Allocating shares to shareholders
Submitting a memorandum and articles of association
Registering for corporation tax
As a list, it can seem like there's much to do, but in all honesty, this part of setting up a business doesn't take long. It's merely a case of filling out some forms and agreeing on the right setup with your business partners if you have any.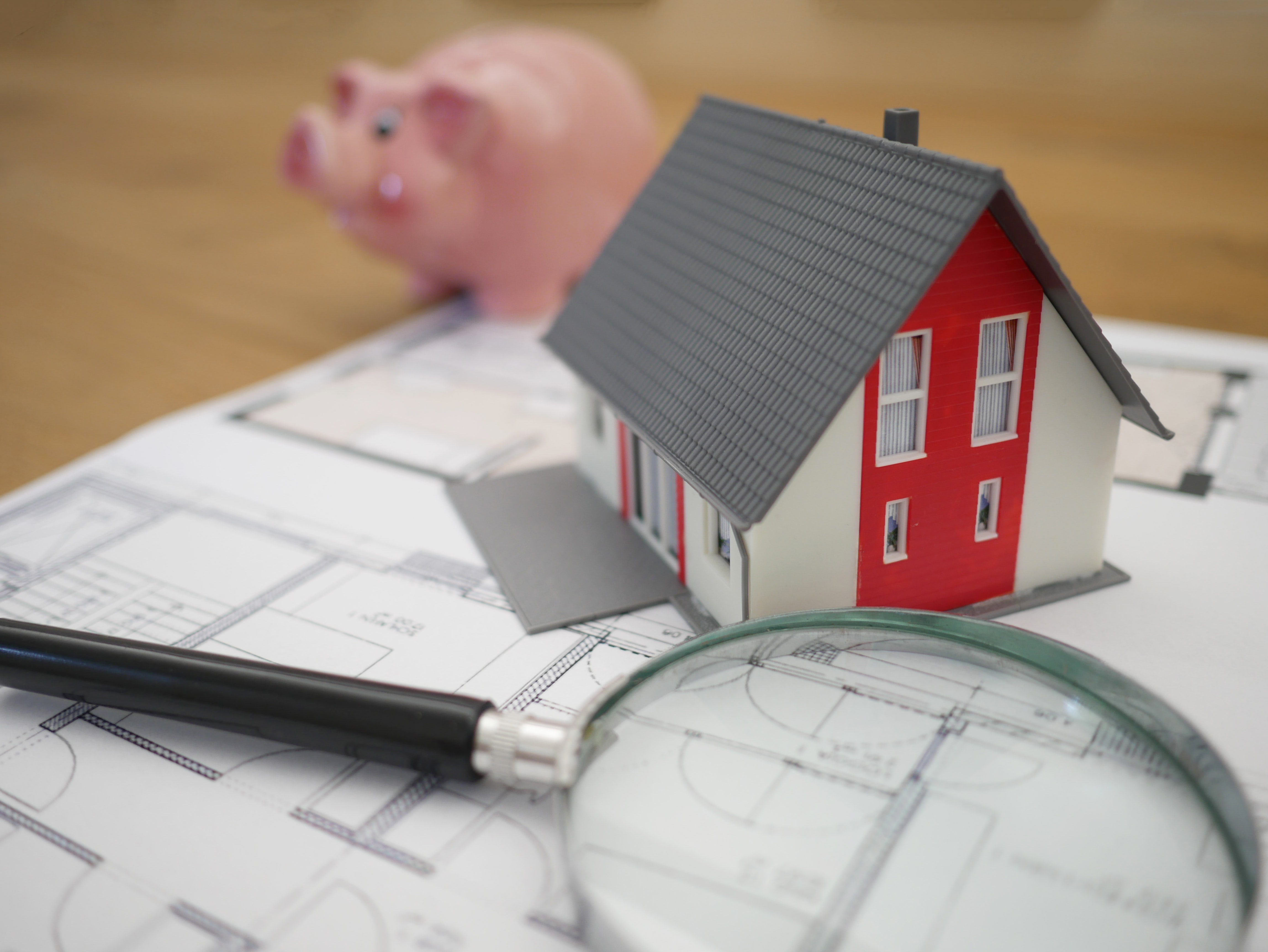 Legislation and regulations
Property developers don't require a licence to get started. For legislation and regulation, it really depends on the type of homes you build. Most of the time, it's a case of checking with your local council to get the required information.
There are also factors like health and safety on-site to consider under the Construction (Design and Management) Regulations 2015, as well as the Portable Appliance Testing (PAT). Employing people also means adhering to the Health and Safety legislation from the Health and Safety Executive (HSE). You'll need to take out employer's liability insurance, too.
Getting finance and sourcing land
Ok, so you've set up the business with a fancy name, sorted out the legalities, and everyone's raring to go. Now it's make or break time, and the need to find the right opportunities and start building revenue streams takes centre stage.
Some people prefer to build up a contact list while in full-time employment and bring the info gleaned with them, so they're not starting from scratch. This is perhaps the best route, as it gives you a foundation to begin with. And that foundation really does make a significant difference.
Adrian already had some experience with his buy-to-lets. Instead of going all guns blazing into an empty site, Love Property purchased two flats in Fulham, London, with the aim of converting the building into three apartments after securing the relevant planning permission.
The key here for Adrian was time. "We were taking planning risks, which meant the need to be careful and spend the necessary amount of time ensuring everything was in order. We looked at many different theories of how to go about it and ultimately landed on the next logical step from where we were comfortable – buying a structure already in place with the aim of developing it further."
Harry also understands the important role transitioning played for Gatsby Group. "I was very fortunate, as a previous opportunity came about with an old school friend. He had some funding in place, and we had some conversations about doing something together.
"Those talks quickly progressed to something more tangible, and we started flipping properties on a larger scale." Harry and Adrian are living proof that having those foundations in place can help segue from renovations to building homes from scratch.
As is often the case with successful businesses, you begin with a little, plug away, and opportunities present themselves and allow you to grow further.
But what happens when you start entirely from scratch? After a stint in construction, Krunal went back to university to do his masters. At the end of the degree, he decided against going back into construction. He says, "I had a discussion with the guys I wanted to start a business with, and we thought it would be better to get more understanding about the financial side of things. So instead of going back into construction, I focused my efforts on finance."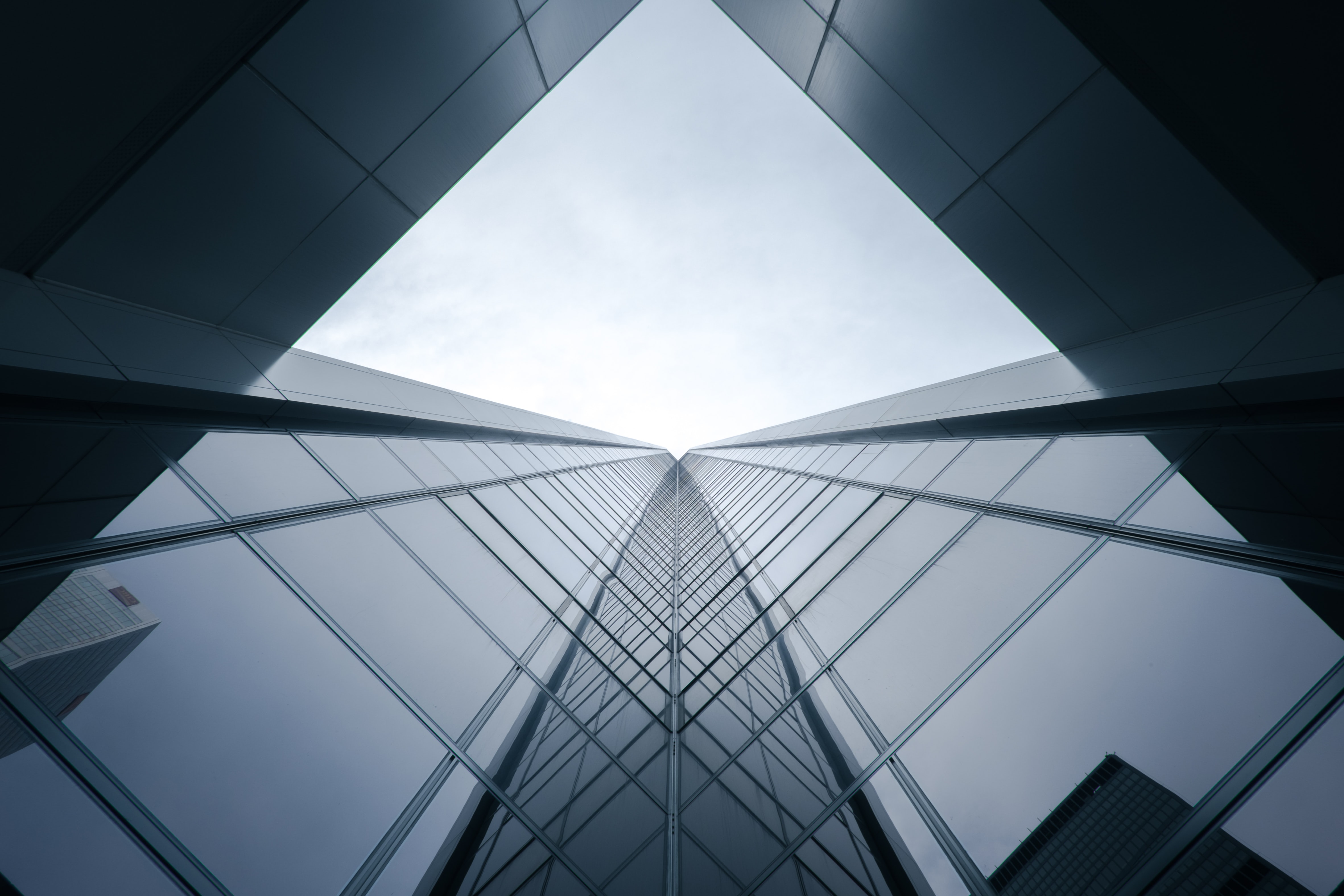 Then, in 2019, they decided to combine their experiences and incorporate Pibob. What happened next is a good indication of being able to seize opportunities in the moment and pivot when necessary, something anyone with aspirations of starting their own development business and hoping to find the right land should take note of.
Speaking about the formation of Pibob, Krunal says, "When we began, our plan was to be a consultancy firm. But of course, with the pandemic, the construction industry had taken a hit, and it was possible to pick up land for less than it cost pre-Covid.
"We had spoken about creating opportunities for ourselves, so we looked at over 20 different sites with the idea of building homes. The first site actually came from an auction, which is typically frowned upon because of the complications that come with it. However, we ended up buying the land, and construction is about to begin to convert six flats in Milton Keynes."
Winning a site at auction and then getting permission to develop on the land sounds like a dream for any first-time developer. But the finance side is always the most important, and Krunal and his team hit several roadblocks as they tried to secure financing.
"Getting finance is always challenging, especially when it's your first project and everyone's in their late 20s to mid-30s. Financiers were already asking questions about if we were competent enough to do this project. There was a lot of back and forth until we landed on a particular financier.
"However, because the site was bought via auction, we couldn't go through typical financing routes as the time to completion is much shorter. That meant taking out a bridging loan, which I probably wouldn't do again. But at the time it was necessary to get everything over the line. So we did the bridging finance and then moved on from there."
Where Krunal was able to sway lenders was with his and the team's experience. Together, all five partners had over 15 years of experience combined, and that essentially showed lenders that they knew what they were doing.
Getting finance in place is always the hardest part for anyone starting their own development business. Partnering up with someone already in the industry can work wonders, as was the case with Harry.
Finally, having knowledge about every aspect of the business is priceless. That was the situation for Krunal, who took time out to better understand the finance side before diving in headfirst. Doing so served him well, as he was able to secure funding for his land because he knew how it all worked and what was required.
Calculating finance
Anyone setting up their own property development business will need to understand every aspect when it comes to money. Factors like budgeting for Stamp Duty Land Tax and other forms of taxes should be taken into consideration when you're looking at the broader picture.
As a rule of thumb, cover the following bases when you're working out the finances:
Purchase price of the property/land
Paying for labour and materials
Setting up utilities and services
Renovation of the property
Insurance
Solicitor fees
Legal fees
Stamp Duty Land Tax
Cost of tradespeople for any odd jobs
There are also factors to consider about the length of time the property is empty. Ideally, you will sell all units before it's ready. But you should try and count for every eventuality when budgeting for finances.
Learning on the job
One element you won't read too much about when starting a development business is the mistakes you'll make. But it's those errors of judgement that can make or break your business. Not because you made them, but because they're an opportunity to learn from setbacks and errors of judgement.
For Harry, Krunal and Adrian, their open-mindedness allowed them to pivot from flipping to construction, from buy and hold to development, and, in Krunal's case, move from a consultancy to a construction business and identify opportunities such as sites at auction.
But they still made their share of mistakes. Krunal is quick to mention how he misjudged the length of time councils took. "We didn't factor in council working timeframes, and that slows everything down to begin with. We thought councils were quick and stuck to deadlines, but that wasn't the case.
"It led to significant delays of as much as four months. I also wish that I used an appraisal platform like Aprao, as the process of including finance and contingencies is a lot more complicated. Lenders want to know every single fine detail involved."
Adrian pinpoints moments where some aspects didn't go to plan. "We assumed that moving from bridging finance to the full development providers would be a seamless experience. However, we learnt quickly that the realities of the situation often lead to a number of different factors, some good and some bad. We ended up having to change providers, everything was sorted in the end, but it taught me to assume that the timeline will not always work out as expected."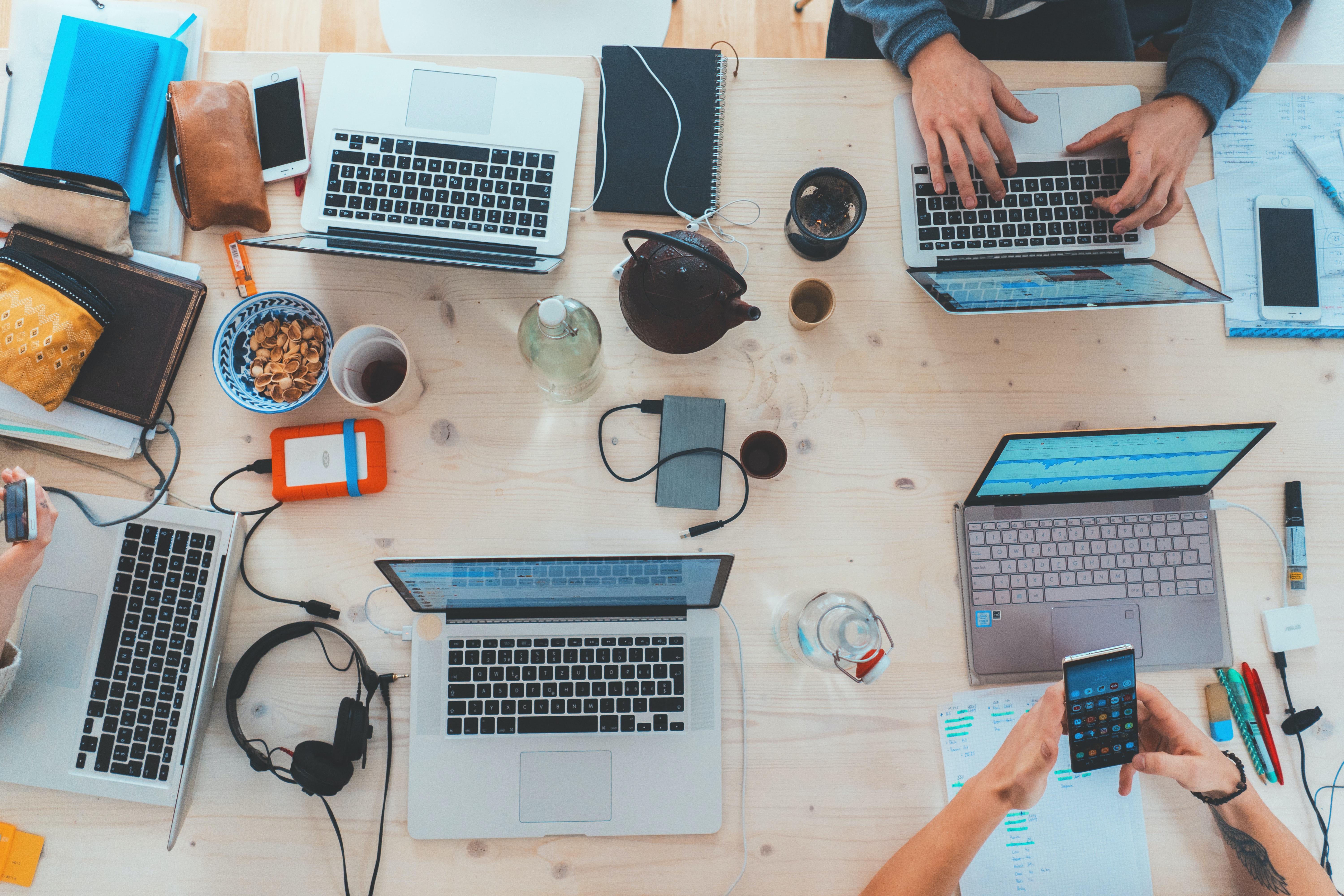 For Harry, it wasn't a case of navigating councils. In fact, his biggest learning curve came at the end of the development cycle. "We make mistakes every day, and it's all about how you grow and learn from them.
"I would say that the biggest mistake I've made is less of a technical one and more of naivety. We underestimated the importance of customer service, and that post-build experience buyers come to expect after they've got the keys.
"We have a commitment as the new developer for a 10-year period, so it's a prolonged relationship with the customer. And I learnt very quickly how important it is to maintain that connection with them in the post-sales cycle."
Learning on the job is part and parcel of the process, especially when you're first starting out. The ability to make mistakes and learn from them is a strength that all business owners have.
Summary: Working 9-5
There's so much to consider when starting your own development business, and it's easy to become overwhelmed. But if you follow the process (creating a name, company house etc), spend time working out the finances and gain as much experience as possible before biting the bullet, there are opportunities out there. Just look at Harry, Krunal, and Adrian who have enjoyed success from an early stage and continue to reap the rewards.
---
Did you enjoy this article? You can read more interviews and content pieces here.
If you're setting up a development business yourself you may want to learn more about how Aprao can help you cut down the time you spend doing an appraisal for a project by upgrading your excel spreadsheets for accurate cloud-based appraisals, leaving you more time to focus on your business. You can read more about it here.