As we round off the year at Aprao, we thought we would reflect on our Aprao internship, which took place a few months ago.
In 2021, Aprao was delighted to welcome 3 graduates from the University of Reading to experience the exciting world of proptech on the Aprao internship! We were thoroughly impressed with the cohort and welcomed Charlotte Wint and Amelia Laking who recently graduated from the BSc in Real Estate following the development planning pathway and Brian Chung who recently graduated from the MSc in Real Estate. After a few great months at Aprao, Brian has now joined as our talented full-time Sales Associate. In this interview, we sat down with the 2021 group to chat to them about their experiences with Aprao, their learnings from the process and their opinions on the future of technology in the property sector as the next generation.
Why Aprao?
Both Charlotte Wint and Amelia Waking studied the planning and development pathway on the BSc Real Estate course at Reading, with Brian Chung studying the MSc in Real Estate. They were all drawn to the proptech internship because it represented a different side of the property market which they would never have encountered on a traditional pathway. Charlotte told us that she chose to apply to the internship because "it was something just a bit different and off the beaten track. It was a different internship to one I had done before and an opportunity to have a go and learn more about the proptech world because quite honestly, I had no idea at the start. I definitely haven't had any regrets about doing it; I feel like we've learned so much in two weeks that we would never have been exposed to on our university course."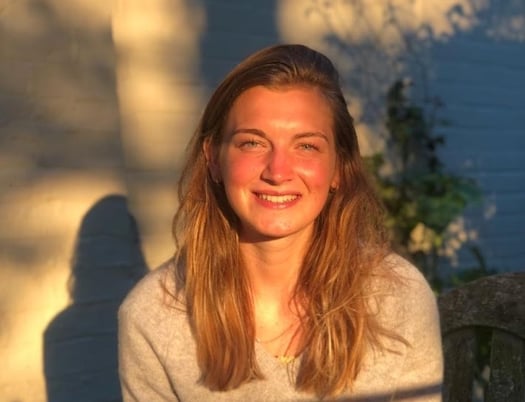 Charlotte Wint, 2021 Aprao Internship
For Millie, it was the promise of learning more about a tech solution that was solving a real-world issue that she had encountered on her own course.
"One of our modules was a project module where we had to do a lot of development appraisals. This obviously meant that we used Excel to value development projects so that was an area for me that I struggled with and it was very time consuming and complex: using this Excel sheet and getting all the different parts of development feasibility into it without having any errors. When I saw the Aprao internship and heard about the platform and how it's meant to improve development feasibilities, I thought it was very interesting. I wish we had it at university - that's what sparked my interest in Aprao."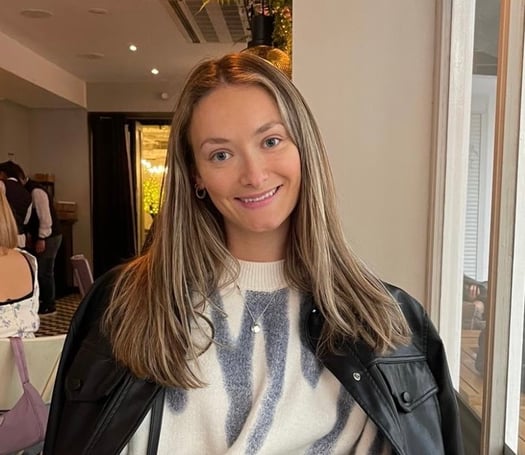 Amelia Laking, 2021 Aprao internship
For Brian, it was an opportunity to learn more about proptech – a term spoken about a lot on his course but rarely delved into: "during my masters I heard a lot about proptech but actually, it's not easy to have experience in it, so having the opportunity to do the internship was a really great opportunity to have actual industry experience. I also felt that Aprao is useful because it's so efficient for making development appraisals. Now I think back to university, I realised that if I had Aprao at that time during my development modules, it would have saved me so much time creating appraisals."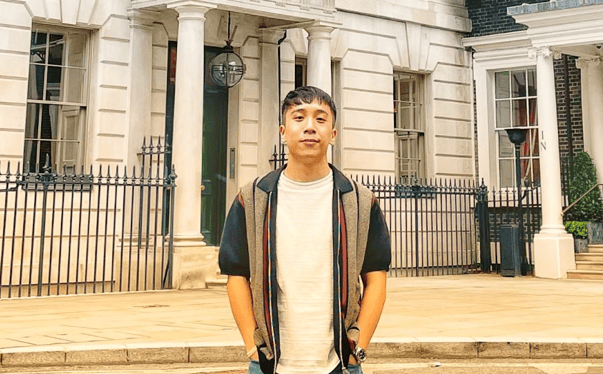 Brian Chung, Sales Associate at Aprao
Now I think back to university, I realised that if I had Aprao at that time during my development modules, it would have saved me so much time creating appraisals."

– Brian Chung, Aprao Sales Associate and 2021 Aprao Intern
During the internship, the team were able to get stuck into the daily operations at Aprao, including tasks integral to the Sales and Customer Success processes. How did they find the journey of working together?
According to Charlotte, "it was really nice that we were given an opportunity to discuss as a three how we were going to tackle our tasks, rather than just being given steps to go through as with a traditional internship – I think it makes you understand the task better when you have [ownership to] organise it, split up and work out what's the most efficient way because at the end of the day, in a real job you're going to have to work out for yourself about what's going to be the most efficient solution and work within a team."
At Aprao, we're a fully remote company and work asynchronously. Therefore, we have a weekly meeting where we discuss all the important priorities for the week to ensure everyone is on the same page – according to Amelia she loved attending these and getting an insight into how Aprao works on a team level.
"I really liked the fact that Nick (Aprao's Sales Manager) invited us to be on the call on a Monday morning to introduce us because we're not in the office and we had not done a virtual internship before. Just seeing how all the team are so genuinely passionate about Aprao and they've got so much work on themselves but still have time to set up calls or just be there to answer any of our questions was something I really appreciated and was really grateful for."
At Aprao, we're a full-time remote company. How did they find remote work?
As mentioned above, we're a fully remote company. You can read more about why that is here. According to Amelia the process of onboarding remotely and working as a team online was fun and efficient. "I didn't think that it would be so easy working as a team online remotely, but it's been so easy. We had our daily catch-ups and reported back to each other. And even from the beginning, we were provided with a tutorial video of how to use the company's CRM system, and we had all the tools given to us so that we could like get on with the internship remotely and successfully. I think it's been great. I feel like there's no [additional] benefit for being in person as much over being remote."
What's next?
We had a great time having Amelia, Charlotte and Brian on board. After an impressive internship, we are delighted to announce that Brian has joined Aprao full time as our Sales Associate. Welcome to the team Brian, we are so excited to have you!