We have a broad range of customers, all involved in property development but in many different disciplines.
I was recently working with a new customer who specialises in land deals. In summary, this company buys sites with development potential (but no consents or approvals), they then get the required planning consents, selling the consented sites on to property developers.
In this example, the company buying the site takes on the risk and the cost of getting the required consents but does not have any development risk.
Below is a guide describing how to use Aprao in assessing the profitability and viability for this way of working.
Calculating residual value
Firstly, you can run a quick appraisal to work out what the site would be worth with the expected planning consent. You'll need the following information:
Sales: Details of the proposed completed units
Build: How much it will cost to build the proposed units
Other Costs: Costs such as professional fees, marketing, statutory costs
Finance (optional): Some high-level finance estimates
Aprao will then automatically calculate a residual site value based on your target return. So in this example, we are looking to achieve an industry standard return of 25% return on cost. As you can see, this results in a net residual value of £2,702,150.55.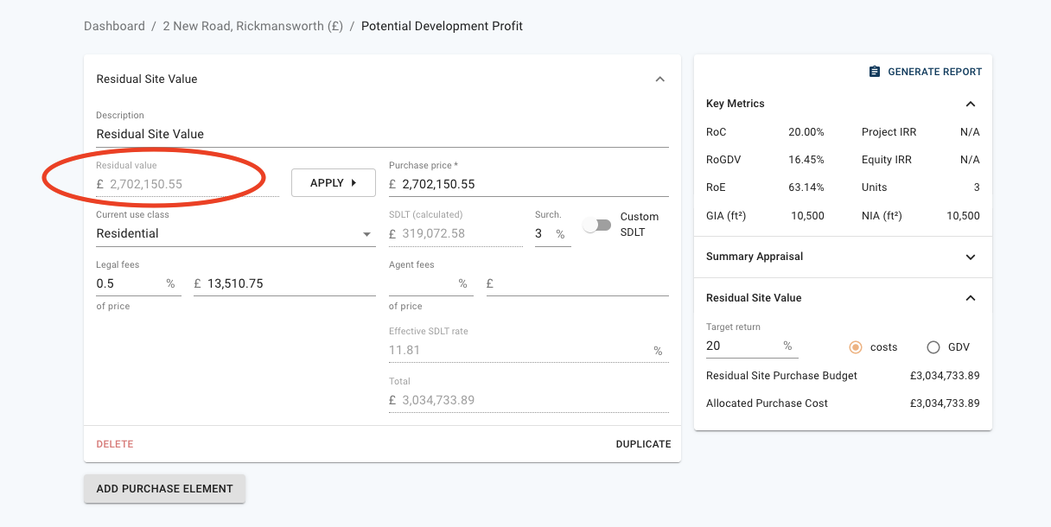 Calculating profit from selling the site with planning consent
With the residual site value in hand, we can look at how much money can be made for the company getting the planning consent.
We now need to factor in a few things:
Site Purchase: How much are we able to buy the site or existing building for?
Costs to get planning: This will be costs such as architects, planning consultants, surveys, etc.
Next, we can include the value of the site with planning (which we calculated in the step above) and see how much profit we are going to make.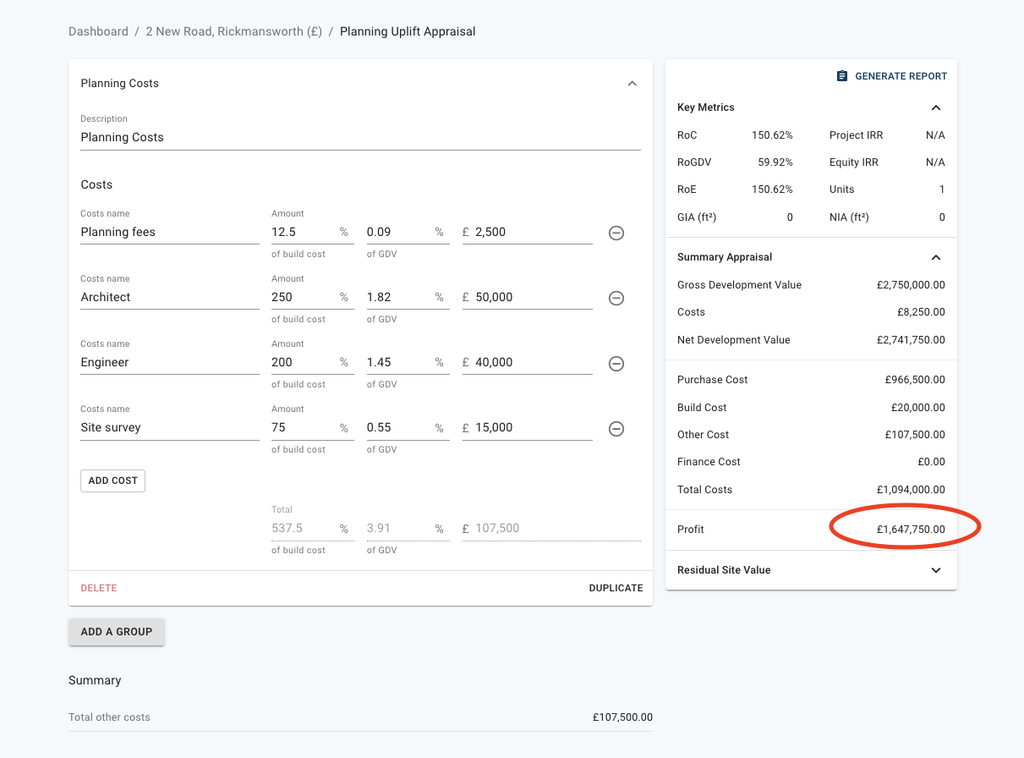 Calculating the profit if the site were to be developed by the land company
Sometimes land companies like to develop sites themselves. This is because the potential return can be substantially higher than a developer who buys fully consented 'oven ready' sites. There are two levels of profit at play here:
Planning gain - from the increase in value once planning is achieved
Development profit - from the development of the site
There are two steps to complete in order to create an appraisal that calculates this potential return:
Create a copy of the first appraisal (the development appraisal)
Change the residual site value to the actual purchase price
As you can see now, the profit figure is substantially higher because the appraisal factors in the planning and development gain.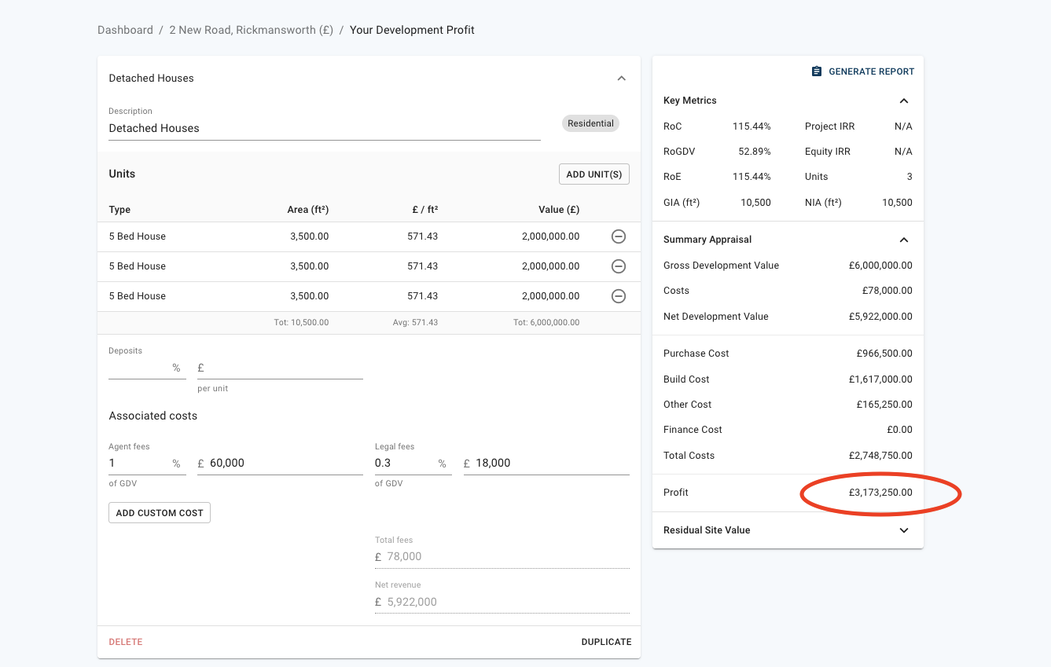 Have you tried Aprao yet?